ReSound Hearing Aids
Introducing the NEW ReSound LiNX Quattro
Clearer sounds:Easily focus on speech in noisy environments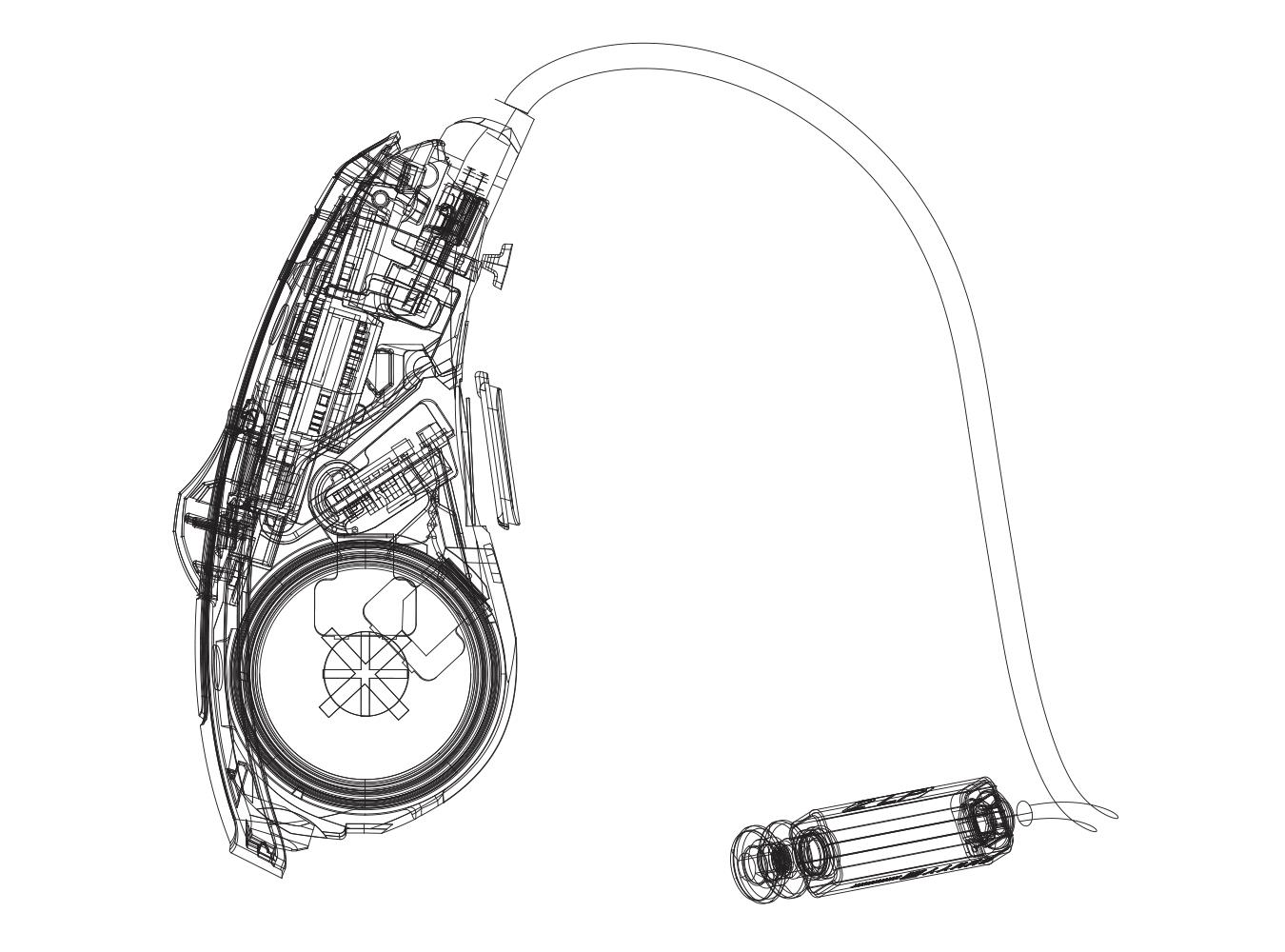 For years, the ReSound philosophy has been to deliver sounds to the brain the way nature intended. Our new technology makes it easier to pick up speech and sou
nd from any direction without losing out on the sounds around you. From the bustling street to the busy restaurant you can follow conversations and still hear the sounds around you. Wherever you are, you get a more natural and balanced listening experience.
Fuller sound: Crisp & distortion free sounds
With ReSound LiNX Quattro both low and high-pitched sounds are fuller and more natural. Quiet situations are truly quiet and louder sounds are comfortable, crisp and distortion-free. Children's laughter and the high notes and deep tones in music, are now fuller and more enjoyable.
Longest-lasting battery: Full confidence with a complete charge
From morning to night, you can rely on our rechargeable solution. It only takes three hours to fully charge the batteries giving you 30 hours of  battery life. Even when streaming TV or music 50% of the time, you can still enjoy 24 hours battery life.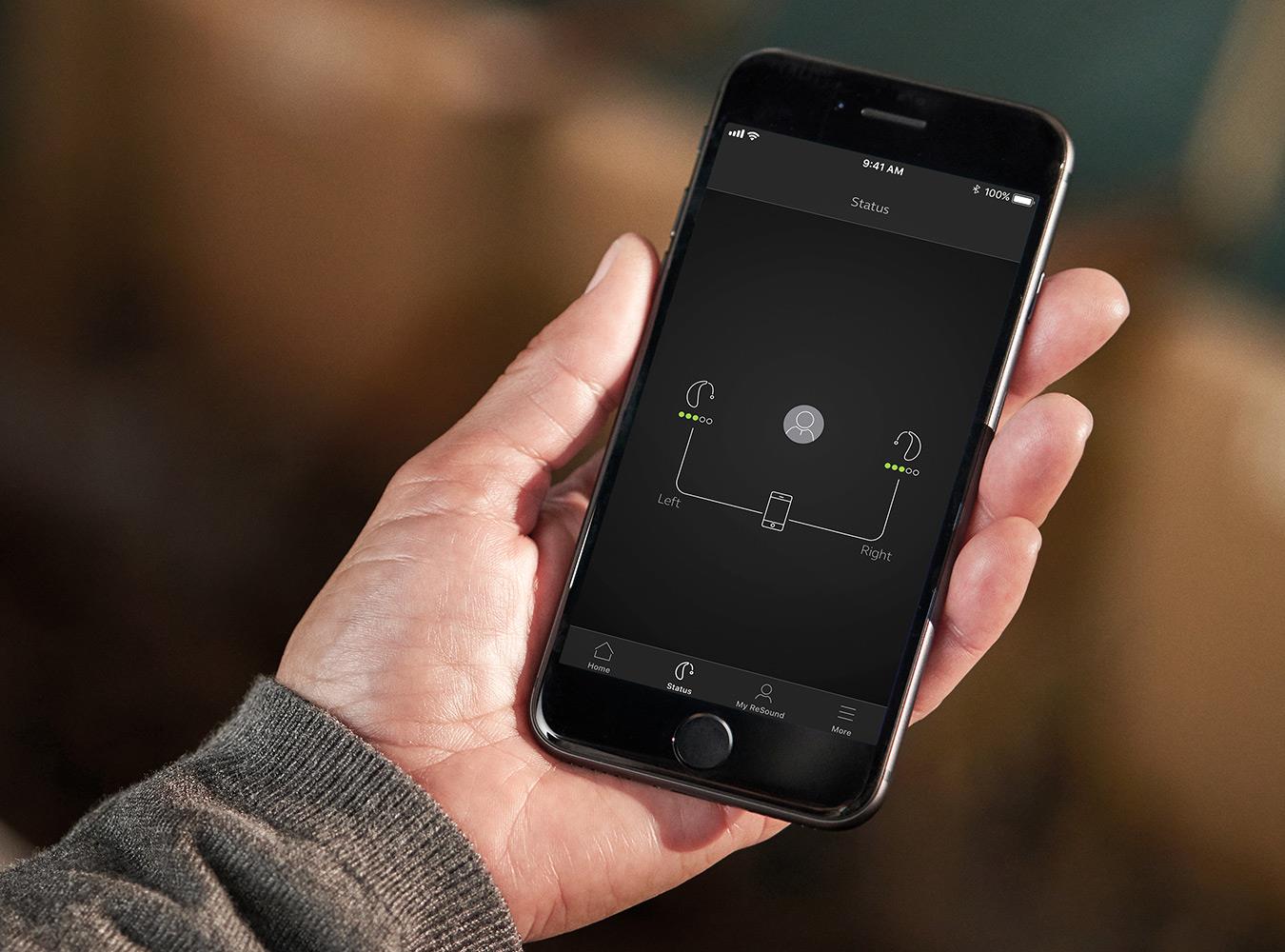 Battery power at your finger tips
You can track the battery status of your rechargeable hearing aids, and get a notification when they need recharging. While charging, the app tracks the progress and let you know when they are ready for use.
ReSound LiNX 3D
Hearing aids that adapt to you instead of making you adapt to them.
Vibrant and crystal clear sound.
ReSound LiNX 3D hearing aids come with the superior sound quality of Surround Sound by ReSound. They work together, continuously exchanging data about your sound environment for optimized performance.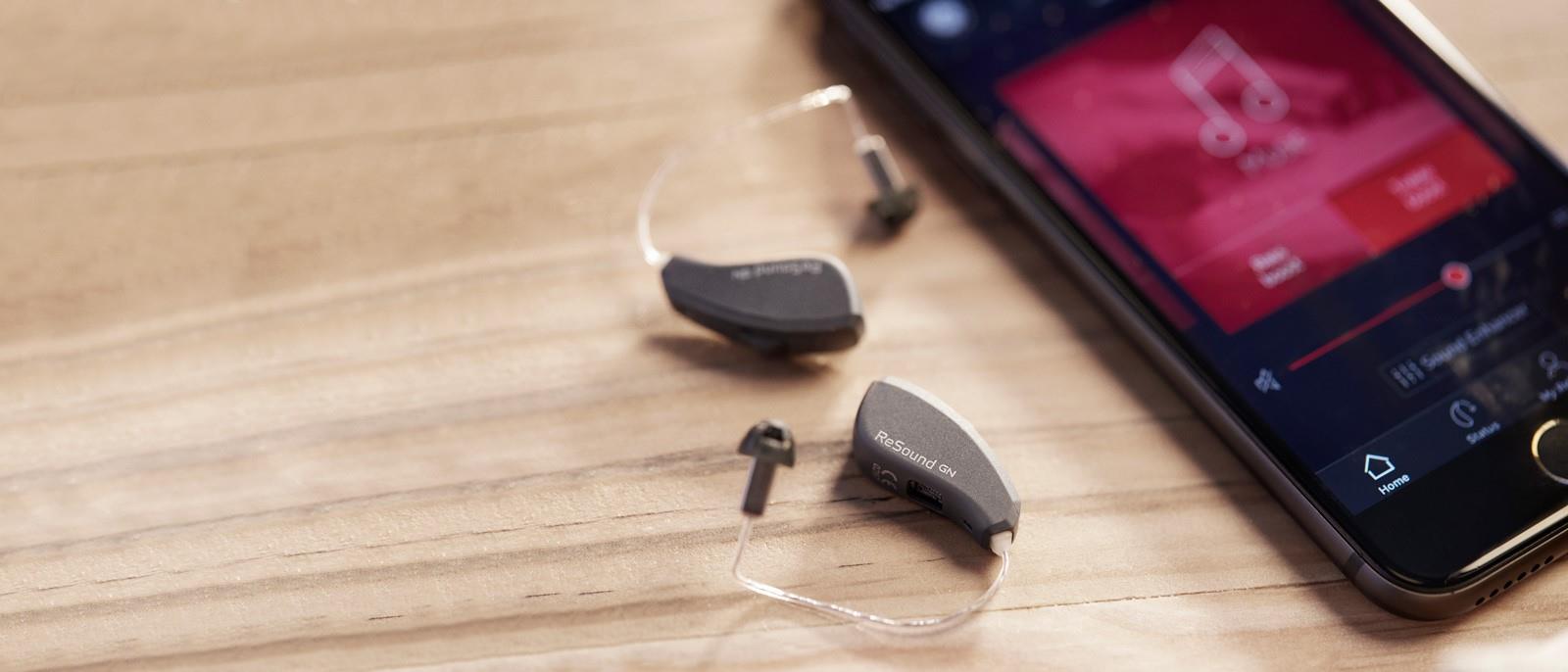 Focus on what matters.
A chat with your family and friends on the way to a game may have your full attention, but that doesn't mean you want to turn off the sounds around you. With Binaural Directionality III technology, you can focus on what you want without being cut off from your surroundings.
Hear more than you ever thought possible.
Imagine talking to your colleagues against a backdrop of whirring blenders, chopping knives and sizzling pans. With ReSound LiNX 3D, it's easier than you think. That's because these hearing aids are the best at recognizing voices, and use advanced technology to make them heard. And you'll hear conversations from all directions, even in shifting background noise.
Up to 50% better at identifying speech in noisy environments.
Modern hearing aids adapt their settings to the listener's environment. Therefore it is critical that they can recognize different environments accurately. ReSound LiNX 3D recognizes speech-in-noise environments with up to 50%* greater accuracy than other premium hearing aids
Hear up to 80% more of the sounds around you, clearer than ever.
Compared to other premium hearing aids, ReSound LiNX 3D hearing aids let your patients hear up to 80%* more of surrounding sounds while still providing superior speech understanding in noise.
Up to 40% more accurate speech recognition in noise.
ReSound LiNX 3D hearing aids deliver all the benefits of directional technology while preserving the ability to hear surrounding sounds. With ReSound LiNX 3D hearing aids, your patients' ability to recognize speech coming from any direction in noisy environments is up to 40%* greater than other premium hearing aids.
Made for iPhone®
ReSound LiNX 3D hearing aids are Made for iPhone hearing aids. They connect directly to your iPhone®, iPad® or iPod touch® and works like wireless stereo headphones. This allows you to stream crystal clear phone calls, movies and music directly to your hearing aids without an intermediary device.
ReSound Assist
Hearing care wherever you are
Sometimes the hearing aid settings you like in the clinic perform differently in your everyday life. If you're experiencing recurring problems – or need more fine-tuning than that ReSound Smart 3D app offers – ask your hearing care professional about ReSound Assist.
Resound Unite® Accessories
These innovative accessories work on the industry wireless standard 2.4 GHz platform. This allows the patient to receive sounds coming from a television, mobile phone or other audio source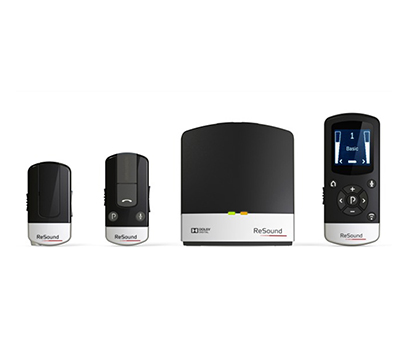 directly into their hearing instruments. This technology platform is unique in the industry because it ensures no lip-sync and echo effects from the television or audio source, while capitalizing on leading technology and methods to provide a robust signal to the patient. It often allows the patient to put more distance between themselves and the device they want to listen to, without requiring the patient to wear and extra device around their neck.